Garmin Forerunner 405 Training GPS Watch - LIGHT-GREEN UNISEX



Click to enlarge

Price:

£199

£89

Availability:
In Stock
Model:
Garmin Forerunner 405 Lightgreen UNISEX NOH
Average Rating:
Not Rated



SPECIAL BUNDLE

OFFER
GARMIN
THE LEADER IN GPS TECHNOLOGY

GPS WATCH
FORERUNNER 405
GREEN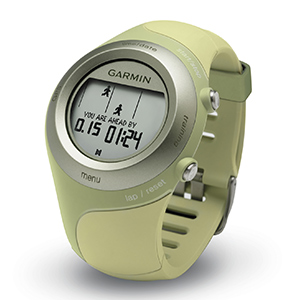 DESIGNED FOR

MULTISPORT ATHLETES
ULTRA RUNNERS
CYCLISTS

WATER SPORT ENTHUSIASTS
GPS WATCH
FORERUNNER 405
GREEN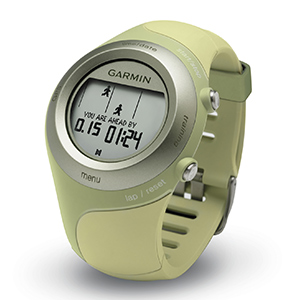 SPECIAL BUNDLE

OFFER
INCLUDES:
(1.) EXTENDED 2-YEARS FULL WARRANTY
CERTIFICATE
+
(2.) MICROFIBER CLEANING CLOTH
+
(3.) PROTECTIVE CARRYING CASE BAG

+
(4.) USB ANT STICK

+
(5.) USB CAR CHAREGR
+
(6.) SPORT REFLEX REFLECTIVE BAND
Click on the VIDEO
===================================================
About Garmin
Garmin is a world leader in satellite navigation and GPS technology. Since it was established in 1989 Garmin has been creating pioneering products to appeal to a wide range of customers. These include motorists, motorcyclists, outdoors and fitness enthusiasts as well as leisure users in the aviation and marine markets. Today Garmin has a diverse line of stylish, modern products channeled through distributors around the world.
Product innovation
A strong engineering heritage has made Garmin's name synonymous with technical innovation. Over the past decade Garmin has been at the forefront of cutting-edge GPS technology and has led the way in setting industry standards.
Garmin is distinctive in the fact that it designs and manufactures all its own products. More than 700 engineers are employed globally to design, research, and develop new equipment and ideas in order to meet and exceed customers' expectations. All Garmin units are made to be as user-friendly as possible. With simple operations, logical menus, smart features, and easy-to-follow manuals, each product is built to be intuitive and fun to use.
Technology innovation at Garmin has enabled the company to develop GPS receivers that locate satellite signals quickly, maintain a lock on those signals, and track location wherever the user goes. In-built high performance processing power ensures receivers provide prompt updates, smooth scrolling, and real-time moving map capabilities. Every Garmin GPS receiver delivers accuracy, quality, and reliability.
===================================================
GARMIN
GPS WATCH
FORERUNNER 405

GREEN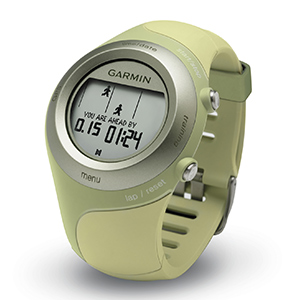 Long runs, tempo runs, speed drills. You expect a lot from your body…and from your training gear. Meet Forerunner 405. This GPS-enabled sport watch tracks your training, then wirelessly sends your data to your computer. The ultimate in training technology, its sleek design features a touch bezel that lets you quickly scroll and select features on the run.
Watch Results
Loaded with serious training features, Forerunner 405 continuously monitors your time, distance, pace, calories and heart rate (when paired with heart rate monitor). Each run is stored in memory so you can review and analyse the data to see how you've improved. You can even download recorded courses to compete against previous workouts or race a Virtual Partner®. Customise Forerunner's data screens for instant feedback while you train.
Use with Ease
Sport watch and personal trainer — Forerunner 405 gives you the best of both worlds in a sleek, stylish package. This high performance watch is easy to use and comfortable to wear when not training. Simply tap the touch bezel to change screens without fumbling for a button. Forerunner 405 comes in two color options — black or green — to fit your style.
Run, Sync, Store and Share
Once you've logged the miles, innovative ANT+Sport™ wireless technology automatically transfers data to your computer when the Forerunner is in range. No cables, no hook-ups. The data's just there, ready for you to analyse, categorise and share through our online community, Garmin Connect or our optional Garmin Training Center® software. You can wirelessly send workouts from your computer to Forerunner, too.
Share Wirelessly
With Forerunner 405 you can share your locations, advanced workouts and courses wirelessly with other Forerunner 405 users. Now you can send your favourite workout to your friend to try, or compete against a friend's recorded course. Sharing data is easy. Just select "transfer" to send your information to nearby units.
Track Heart Rate
The Forerunner 405 is compatitable with heart rate monitor to display your heart rate in beats per minute. You can buy a Garmin heart rate monitor separately or use with an *ANT+™ heart rate monitor you already own.
Cross-Train
Take your training inside with the versatile Forerunner 405. Pair it with an optional foot pod to track your speed, distance and running cadence indoors when a GPS signal is unavailable. This new design clips onto your laces for easy removal and automatically turns on when you start moving. You can also add a speed/cadence bike sensor to track the speed and distance of your cycling workouts.
Lock Onto Satellite Signals
Forerunner 405 sports a unique design that gives the GPS antenna a better view of the sky, so it can get a stronger signal during your run. And its high-sensitivity GPS receiver provides improved tracking under trees and near tall buildings.
Forerunner 405: Accelerate your training.
Physical & Performance:

Unit dimensions, WxHxD:
4.8 x 7.1 x 1.6 cm
Display size, WxH:
2.7 cm diameter
Display resolution, WxH:
124 x 95 pixels
Touchscreen:
no
Weight:
60 g
Battery:
rechargeable lithium-ion
Battery life:
2 weeks in power save mode; 8 hours in training mode
Water resistant:
yes (IPX7)
GPS-enabled:
yes
High-sensitivity receiver:
yes
Maps & Memory:

Basemap:
no
Ability to add maps:
no
Accepts data cards:
no
Lap history:
1000 laps
Waypoints/favorites/locations:
100
Routes:
0
Features:

Heart rate monitor:
yes (optional)
Bike speed/cadence sensor:
yes (optional)
Foot pod:
yes (optional)
Automatic sync (automatically transfers data to your computer):
yes
Garmin Connect™ compatible (online community where you analyze, categorize and share data):
yes
Garmin Training Center® software compatible:
yes
Virtual Partner® (train against a digital person):
yes
Courses (compete against previous activities):
yes
Auto Pause® (pauses and resumes timer based on speed):
yes
Auto Lap® (automatically starts a new lap):
yes
Auto Scroll (cycles through data pages during workout):
yes
Multi-sport (changes sport mode with a press of a button):
no
Advanced workouts (create custom, goal-oriented workouts):
yes
Simple workouts (input time, distance and calorie goals):
yes
Pace alert (triggers alarm if you vary from preset pace):
yes (for advanced workouts only)
Time/distance alert (triggers alarm when you reach goal):
yes (for advanced workouts only)
Vibration alert: (choose between alert tones and/or vibration alert):
no
Interval training (set up exercise and rest intervals):
yes
Heart rate-based calorie computation:
no
Customizable screen(s):
yes
Barometric altimeter:
no
Unit-to-unit transfer (shares data wirelessly with similar units):
yes
Power meter compatible (displays power data from compatible 3rd party ANT+™-enabled power meters):
no
Temperature (displays and records temperature while you ride):
no
Sport watch:
yes
Additional:

Watch functions include dual time, date and alarm.

Garmin Connect and Garmin Training Center are compatible with Windows® XP or newer and Intel-based Mac running OS 10.4.11 or later with Safari.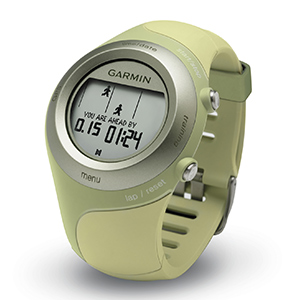 What's in the Box:
Forerunner 405 GREEN
AC charger
Charging clip
Owner's manual
Quick reference guide
CONDITION

BRAND NEW


WARRANTY
*EXTENDED WARRANTY*

INCLUDED IN
BUNDLE
2-YEAR FULL WARRANTY
CERTIFICATE
(EXCHNAGE FOR A NEW UNIT IF YOUR UNIT FAILS TO OPERATE)


SHIPPING:
United Kingdom & EUROPE
WORLDWIDE
(approximately 8-19 business days)
GARMIN GPS WATCH
FORERUNNER 405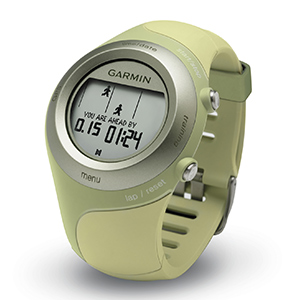 GARMIN
THE LEADER IN GPS TECHNOLOGY

Write Review
Your Name:
Your Review:
Note:

HTML is not translated!
Rating:
Bad
Good
Enter the code in the box below:
There are no additional images for this product.